Production Matters. (Don't look dumb) Jimmy...
The big share today seems to be the Jimmy Kimmel tricking people at Coachella video "Lie Witness News- Coachella 2013"   The hipsters attending are asked about a fake band and we get to see their moronic reaction. But is that really what we are seeing?  Anyone with any sort of production background immediately sees and hears some hints that the trick is on us, not on the people being...
YouTube subscribers don't matter
Notice anything odd about this photo? Look closely. The subscriber count is gone. Granted I have not updated to the newest YouTube look of the moment yet, but even there,  it's fairly tiny.  For years we have been told that the only thing that mattered on YouTube was subscriber count. But those who worked closely with  YouTube as our primary source of business realized that subscribers...
Subscribers, followers and likes- oh my! →
Very interesting article showing true reach to subscriber bases on YouTube. http://newmediarockstars.com/2013/02/nmr-channelmeter-exclusive-the-top-10-most-subscribed-youtube-channels-actual-reach-percentages/ Many companies, brands and even casting agents now look at social media numbers to make decisions on who to work with. These numbers are fairly easy to "fake"/ buy/ whatever...
If all kids there days are winners and get trophies and no one is ever a loser, where will the next generation of comedy writers come from?
6 tags
4 tags
6 tags
Comic-Con 2012: Joss Whedon Starring in Jane... →
Glad I can finally let you all know about this. I am Executive Producing thru my company Streamin' Garage all the behind the scenes episodes- so was hard not to let people know all about this!
7 tags
50 years, hell, 10 years from now American's who didn't support gay rights will be as embarrassed and shamed as those who didn't support civil rights in the 60s. The difference- thanks to social media we now have those people's names! http://www.buzzfeed.com/mjs538/how-could-you-boycott-a-cookie
9 tags
How to Get Out Of and Deal w/ LA Traffic Ticket
The Back Story January of 2011, yes well over a year ago, coming back from Las Vegas NAB at 1am I needed gas.  A cop was pulling out of the gas station trying to take a left, I slowed down to let him out. (Being nice doesn't pay… wait for it…) After I pumped my gas I took a left out of the gas station just as the cop had done 7 minutes before. Suddenly, lights and a siren. He...
6 tags
So you want to buy Facebook stock?
Too bad- you can't. Well, you can- just not on the IPO. Turns out some individual investors could actually buy thru Etrade but needed at least $250k in holdings in their account and at least 1 million in personal worth. So are you screwed? Well, no. You can still buy tomorrow once it goes public. Is it worth it? YES! Wait.. No! Wait.. Yes… It all depends what you are looking for and...
5 tags
10 tags
Where Should Your Web Series/ Content Live?...
So you made a web series. Now what? The choices don't seem like many- "YouTube and then watch it go viral?!" but in fact entertainment is changing. Web series aren't just for the web anymore. In 1999 when I started to put up web content with "The Oz Witch Project" ( YouTube http://www.youtube.com/mrotman ) the only choice was a postage size QuickTime file that...
5 tags
Bitter sweet opening day of baseball
Opening day, to be cliche, is a time of rebirth- winter makes way to spring- or if you live in LA, freezing winter temperatures of 65 give way to much warmer temps of 70. Baseball is all about history- not only looking forward but looking back. It is also a game of superstitions. Wear the wrong t-shirt on the wrong day and you can doom your team to 86 years of futility. Being a Red Sox fan I am...
1 tag
Netflix is no Apple. More like New Coke
Back in the mid 80s when none of you were born, Coca-Cola decided to change their formula and call it "New Coke" Why? No one is really sure. It ended up being a compete disaster and opened the door for Pepsi to gain market share.Take any marketing 101 class and the first chapter is all about New Coke. Flash forward a few decades, Reed Hastings the CEO of Netflix, who apparently has...
Our Kickstarter campaign: Save indy 1950s TV of...
I have started a Kickstarter campaign for Streamin' Garage. For those who don't know what I do- a very quick history. I produced, wrote, directed TV comedy for 17 years. Great shows like Politically Incorrect with Bill Maher. Then reality TV came. I couldn't stand making people look like fools. So I left, started my own live streaming network, sort of a playground for...
4 tags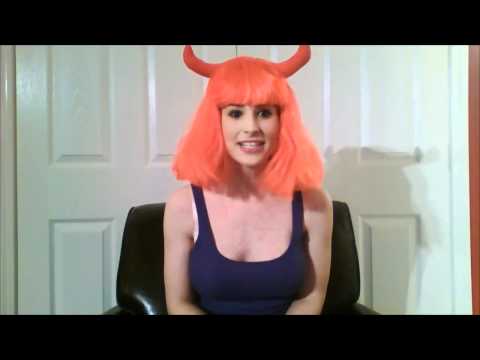 10 tags
How to leave GoDaddy.com / Transfer Your Domain...
If you are here you have probably already seen the elephant being slaughtered by godaddy.com CEO Bob Parsons. Good. because I won't be putting it up here. I turn my eyes away if someone swats a fly- so no need to watch it again. And yes, I am a 21 year vegetarian, but I don't preach what I do- I simply like animals and believe they don't deserve to suffer or be killed for our...
Watch
Videos I've Directed: A national web campaign for Trojan Condoms. I conceived, wrote and directed.  "Coffee Guy"
Watch
Videos I've Directed: A national web campaign for Trojan Condoms. I conceived, wrote and directed.  "Karaoke Guy"
Watch
Videos I've Directed: A national web campaign for Trojan Condoms. I conceived, wrote and directed. "Movie Guy"
Watch
Videos I've directed:  Sketch of the Dead. Staring Paul F Tompkins and Rich Sommer.
Watch
Videos I've directed. - Hugh Yuse, Used Used Car Lot. - For The Midnight Show.
8 tags
The production day so far...Friday Oct 29th
Manage to go to bed early last night after we did 2 shows- 2:30am! Yep, that is early. Before I went to bed I let Stupid For Movies begin its upload to Blip.tv. Although there is an issue with it. In the corner of the screen you can see an audience members computer. I scream "NO MORE AUDIENCE" my cats runs out of my room. Usually we have "underscan" on in the Tricaster so...
The production day so far...
Thursdays are always tough. We do Stupid For Movies at 8PM and Stupid For Fantasy Football at 2pm. So why wouldn't I take a meeting today and also send out emails? The day so far: 5am- The cats wake me up so I finish uploading to Blip.tv 9am- Make sure last nights Stripped Down Live with Curt Smith featuring Matthew Sweet its up on Blip and then add to youtube as well. For some reason the...
5am - uploading Stripped Down Live to blip.tv
So once a show is done- we (me) compress it under 1gig to put it up on blip.tv who then syndicates it to itunes, youtube, Roku and a ton of other video destinations. it takes about 3 hours to compress the 12+GB file into under 1gig and once it is compressed it then takes another 2 hours or so to upload the file to Blip. Usually I fall asleep for 2-3 hours- wake up around now (5am) and start the...
First post/ Who am I? / Production Blog?
As if I have time. Well, anyway- I've been getting people asking me about all the productions I'm doing and I figured this would be a good way to sort of discuss/ address that. I'll try to make this a blog more about production and how things get done on all the shows I'm working on then just my usual wise ass rants or marketing BS I post on Twitter and facebook. A...